LIMITED TIME
ALL JEANS $39
Alyssa
SUPER
SKINNY
Cara
JEAN
LEGGING
A&F Jeans
FLARE
Sloan
SKINNY
A&F Jeans
BOOT
Allie
BOYFRIEND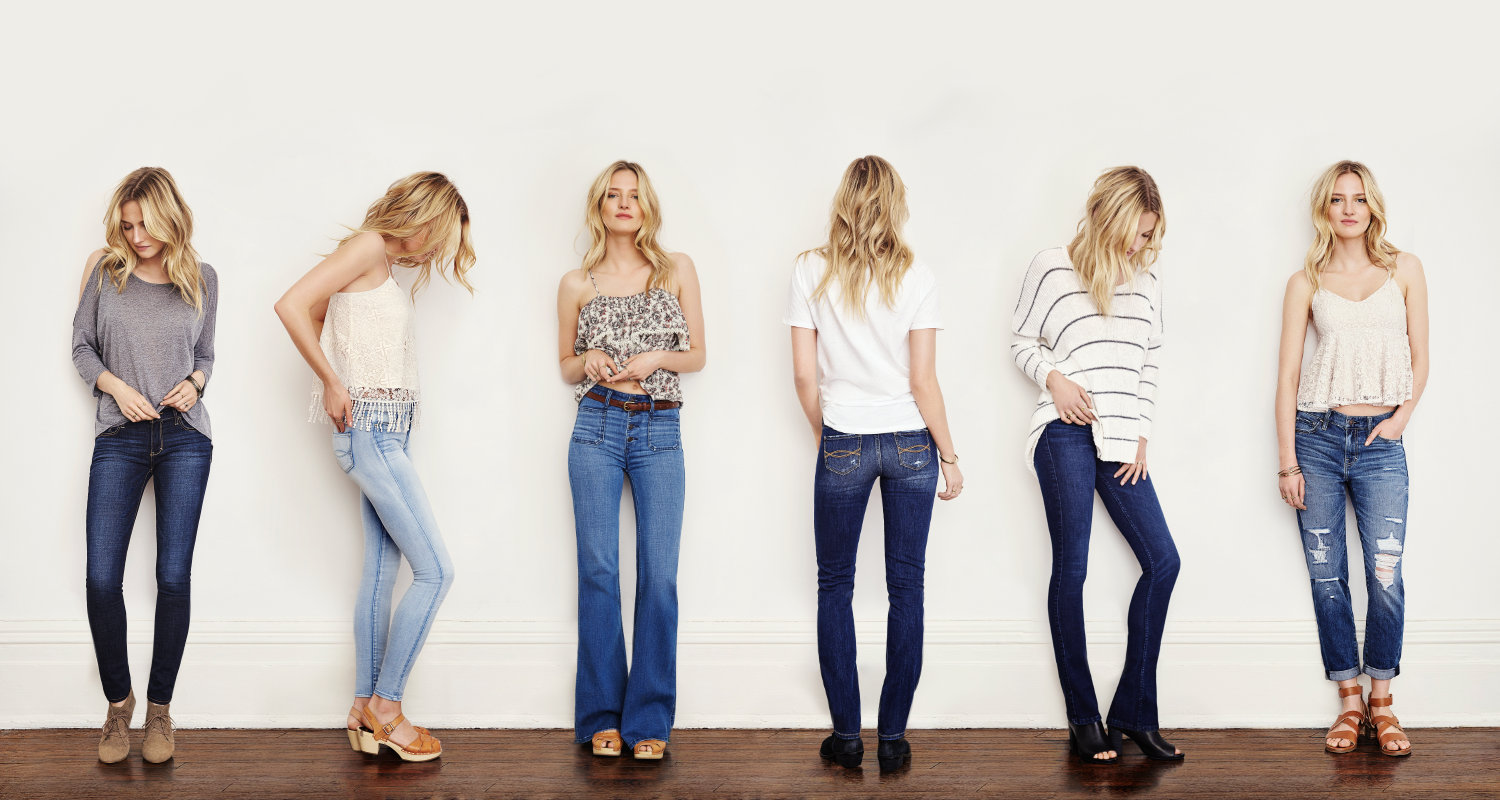 LIMITED TIME
ALL JEANS $39
NOW AVAILABLE ONLINE IN SIZES 00-14
Super Skinny

ALYSSA

SUPER SKINNY

The ideal everyday jean, designed with
a form fitting skinny leg.

Available in low rise or high rise.

AVAILABLE IN STRETCH

Online Exclusive
Light Wash

Online Exclusive
Destroyed Medium Wash

Online Exclusive
Light Wash

Online Exclusive
Destroyed Grey Wash

Online Exclusive
Destroyed Black Wash

Online Exclusive
Destroyed Grey Wash

Online Exclusive
Grey Wash

Online Exclusive
White Wash

Online Exclusive
Black Wash

Online Exclusive
A&F Premium Denim

Online Exclusive
A&F Premium Denim

Online Exclusive
A&F Premium Denim

Online Exclusive
Dusty Wash

Online Exclusive
Ice Grey Wash

Online Exclusive
Midnight Wash

Online Exclusive
Vintage Blue Wash

Online Exclusive
Vintage Blue

Online Exclusive
Cobain Dark Wash

Online Exclusive
Brando Wash

Boyfriend

ALLIE

BOYFRIEND
JEAN

Borrowed from the boys, this fit sits low
on the waist, with a little ease through the leg.

Available in low rise or high rise.

Online Exclusive
Medium Wash

Online Exclusive
Destroyed Medium Wash

Online Exclusive
Destroyed Light Wash

Online Exclusive
Hustler Wash

Online Exclusive
Destroyed Medium Wash

Online Exclusive
Destroyed Medium Wash

Online Exclusive
Destroyed Light Wash

Online Exclusive
A&F Premium Denim

Online Exclusive
Ice Grey Wash

Online Exclusive
Wilde Wash

Online Exclusive
Fiasco Medium Wash

Online Exclusive
London Wash

Online Exclusive
London Black Wash

Online Exclusive
A&F Premium Denim

Online Exclusive
Acid Wash

Online Exclusive
Medium Wash

Online Exclusive
Wolf Blue Wash

Online Exclusive
Destroyed Light Wash

Online Exclusive
Brando Light Wash

Online Exclusive
Pure White Wash

Jean Legging

Cara

JEAN LEGGING

Made from luxuriously soft and stretchy
denim for a legging like fit.

Available in low rise or high rise.

AVAILABLE IN STRETCH

Online Exclusive
Black Wash

Online Exclusive
Charcoal Wash

Skinny

SLOAN

SKINNY JEAN

A classic fit that's slim and straight
from knee to hem.

Available in low rise or high rise.

AVAILABLE IN STRETCH

Online Exclusive
Dark Wash

Online Exclusive
Medium Wash

Online Exclusive
Destroyed Light Wash

Online Exclusive
Dark Wash

Online Exclusive
Medium Wash

Online Exclusive
Light Wash

Boot

A&F JEANS

BOOT

A classic heritage fit that's slim through
the thigh and nips at the knee.

Available in low rise or high rise.

AVAILABLE IN STRETCH

Online Exclusive
Black Wash

Online Exclusive
Dark Wash

Online Exclusive
Light Wash

Online Exclusive
Destroyed Medium Wash

Online Exclusive
Dark Wash

Online Exclusive
Dark Wash

Online Exclusive
Medium Wash

Flare

A&F JEANS

FLARE

HIGH RISE

Designed with a high rise waist that's
fitted through the hip with a slightly
wider leg for a vintage inspired fit.

AVAILABLE IN STRETCH

Online Exclusive
Light Wash

Online Exclusive
Black Wash
Loading
RELATED PRODUCTS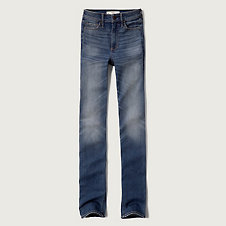 Medium Wash With Subtle Fading And Whiskering Throughout, ...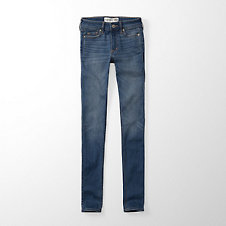 Supersoft, Whiskering And Fading, Iconic Back Pocket Stitching, ...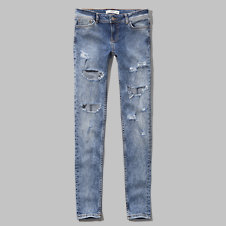 Authentic Fading And Whiskering, Hand-Done Destruction, Right Coin ...
Jeans
Quality Craftsmanship Since 1892. A&F builds jeans that stand the test of time. Cutting edge fabric technology, the highest quality denim, and hand-done techniques ensure that every pair of A&F jeans are the best you'll ever wear. A&F's cutting edge denim is built with the perfect amount of stretch for unmatched comfort. All of the destruction on A&F jeans is hand-done, from the sanding and blown out holes to the nicking and grinding. A&F believes that jeans should never lose their shape and always fit just as great as the first time you put them on, wear after wear, wash after wash. From just a little to full-on flexible, A&F offers Jeans offer every level of stretch. A&F jeans are made to move and keep up with your on-the-go lifestyle.