DESIGNED TO FIT
We kept the things you love about our shirts, but we went back to the drawing board
to make them fit and flatter you better than ever.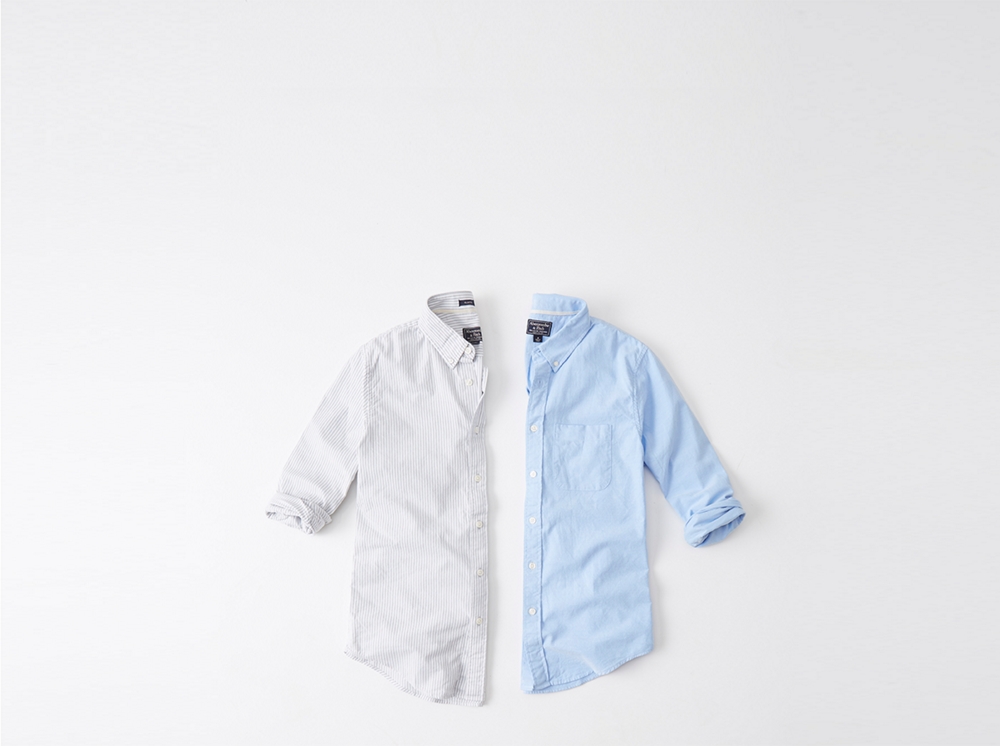 Mens Shirts
Signature Fit
A&F Collection

Signature Fit
A&F Collection

Signature Fit
A&F Collection

Signature Fit
A&F Collection

Signature Fit
A&F Collection
Shirts
No closet is complete without the perfect A&F button-down shirt. Our shirts are carefully crafted with the perfect tailored fit, designed to be a staple in every man's wardrobe. These classic layers look good under a sweater or open over a t-shirt. Available in two fits, classic and muscle, they're designed to fit however you prefer, from easy and relaxed to perfectly tailored, without ever being too tight. Whether you're heading into class for finals, heading out for the night, or trekking through the woods, we've got an option for you.
Our shirts come in a variety of styles including twill plaid, dyed indigo, washed out chambray, textured poplin, and classic oxfords. These tops always look perfectly tailored and effortlessly cool. A&F shirts are available from sizes XS - XXL to help you fit in the layered look or keep it trimmed.
Our tops go perfectly with our line of mens t-shirts. When you need something more formal to throw on top, toss on one of our mens sweaters. Finally, no look is complete without the incredibly popular Abercrombie mens jeans! All of our products are made with the utmost care and attention to detail. Abercrombie & Fitch clothes are an investment your closet will thank you for.
Loading