It's the same polo you love. The only difference? Now it will fit you better than ever.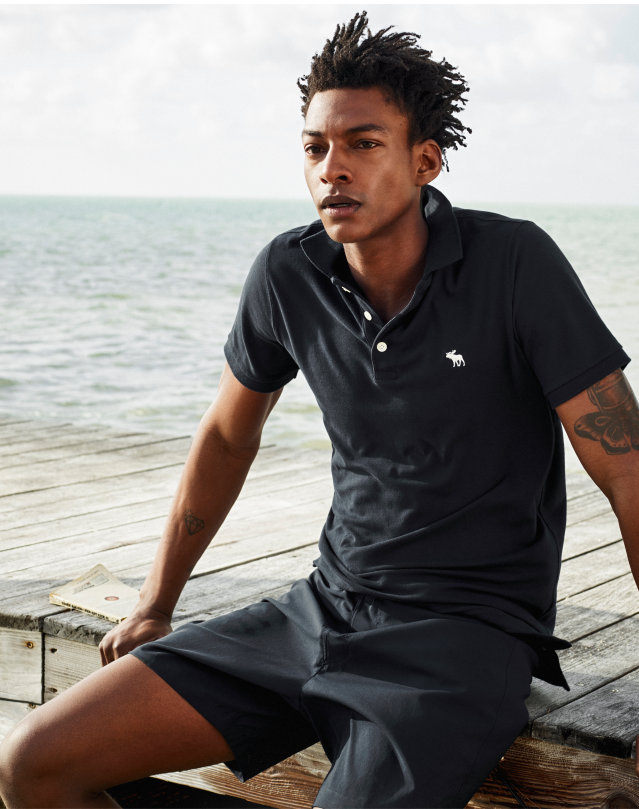 MADE FOR YOU
It's the same polo you love. The only difference?
Now it will fit you better than ever.
Mens Polos
Signature Fit
Online Exclusive
Loading
Polos for Men
The A&F mens polo shirt is a truly timeless classic that never goes out of style. This tried and true wardrobe staple has remained one of the most popular pieces of American fashion for well over a century. Here at Abercrombie & Fitch, our polos are made to pay tribute to this heritage everywhere from a busy day at the office to happy hour with the guys. On the tennis court and golf course, the polo shirt applies. And it looks great with a pair of jogger pants for an easy athleisure look. Abercrombie & Fitch polos dress up or down for any occasion. Made from both lightweight and durable fabrics such as cotton and terry cloth, we offer both classic and muscle fit options, so we're sure to have the look and feel you love.
Our mens polo shirts come in a variety of styles, colors, and fabrics. From black, white, and grey to green, yellow, and coral, there's something for every mood, personality, season, and occasion. Our signature logo styles are available with oversized icons as well as the standard size, both embroidered at chest left. We also have a variety of contrast and striped styles. Try one of our pocket polos with a pair of mens shorts for a casual summer weekend. And then try layering it up with one of our stylish mens sweaters. They're perfect over polos when temperatures start to drop. And if you're looking for something more casual, check out our graphic t-shirts or sweatshirts for even more iconic logo options that rep your true A&F style.