24/7
DENIM
Dress it up, play it down, wear it out…
Forget the trends. This is denim.
Make it your own.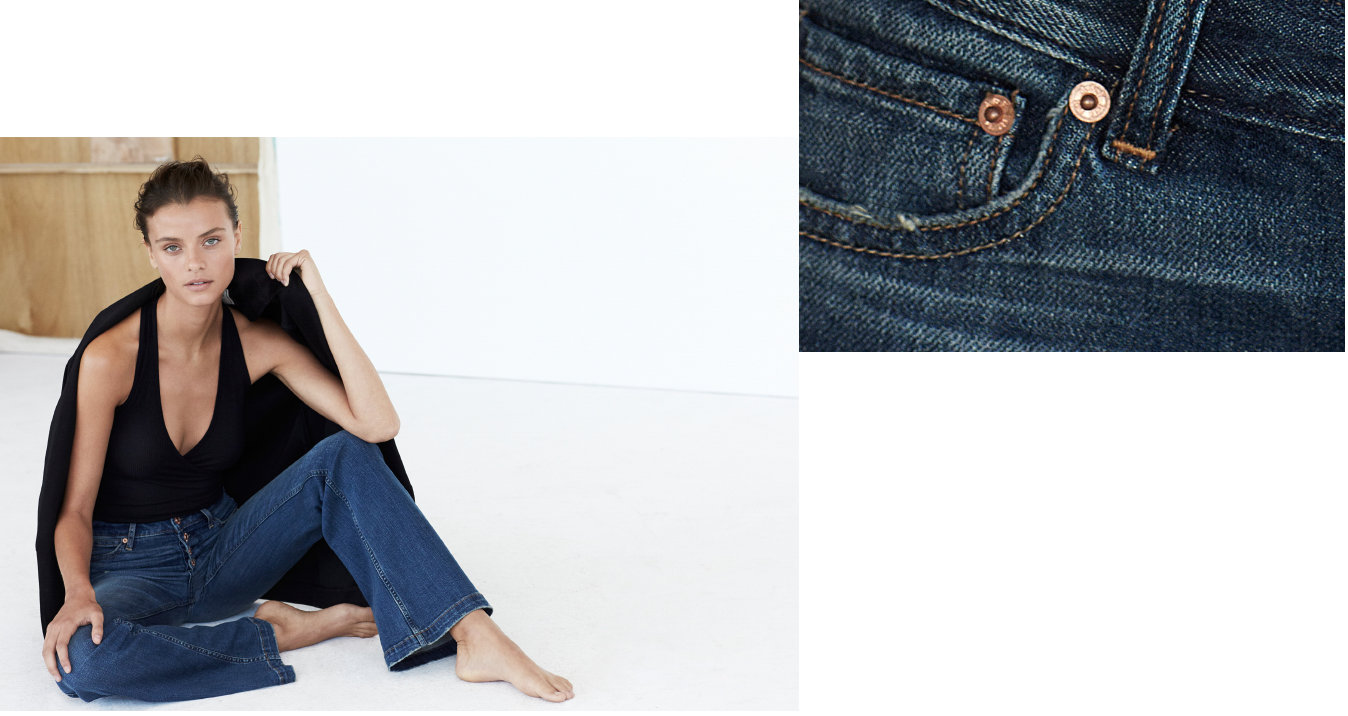 THE HIGH-LOWDOWN
ALL DAY
We're warning you, unexpectedly mixing a polished
shirt with destroyed denim can cause a happy
feeling that lasts all day.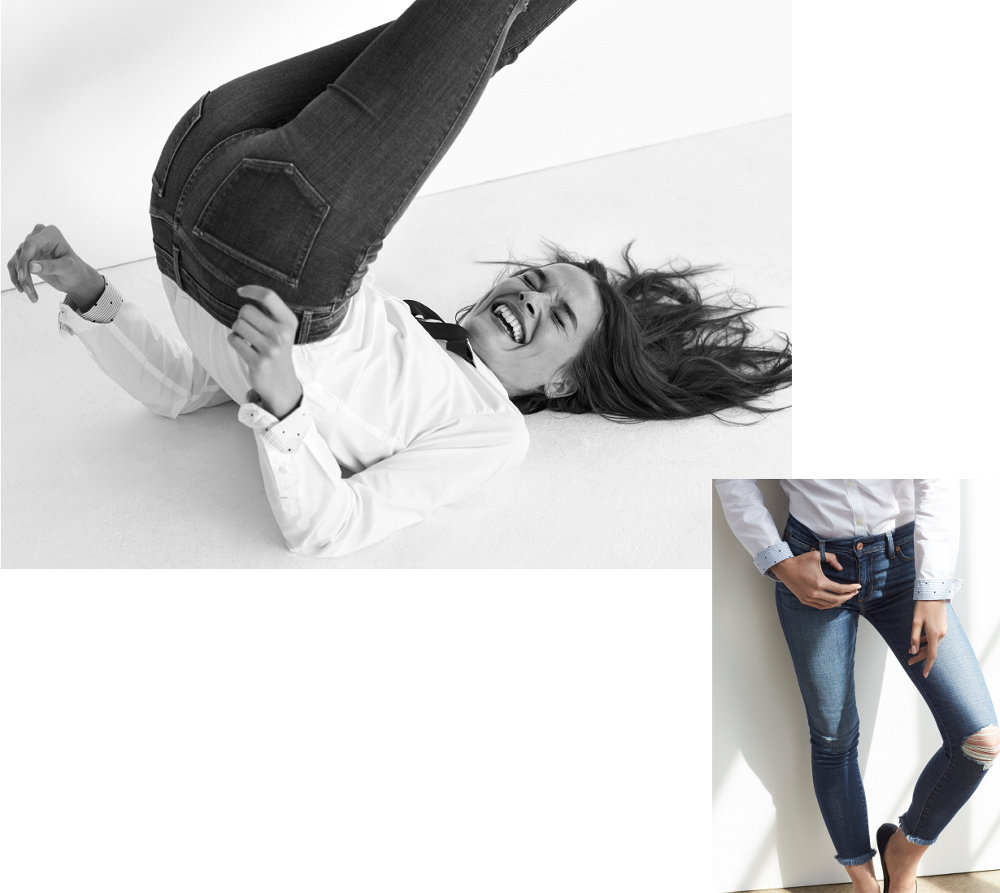 ONE AND DONE
ALL DAY
Breathe a sigh of relief because you never
have to worry about matching your
tops and bottoms again.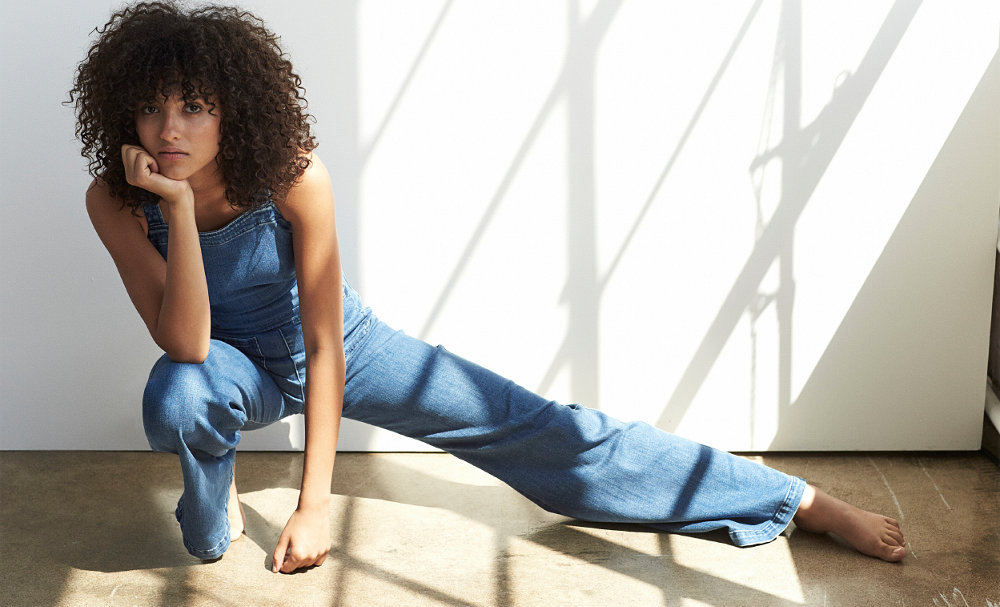 GIRL MEETS BOY
ALL DAY
Not a girly girl and not quite a tomboy.
This is made for those that defy labels.