not too
buttoned up
Take the formality out of classic shirts with
nonchalant styling and quirky details.
a fearless mashup
A button up and turtleneck as a bikini cover-up?
It may be corny but we'll say it anyway: YOLO.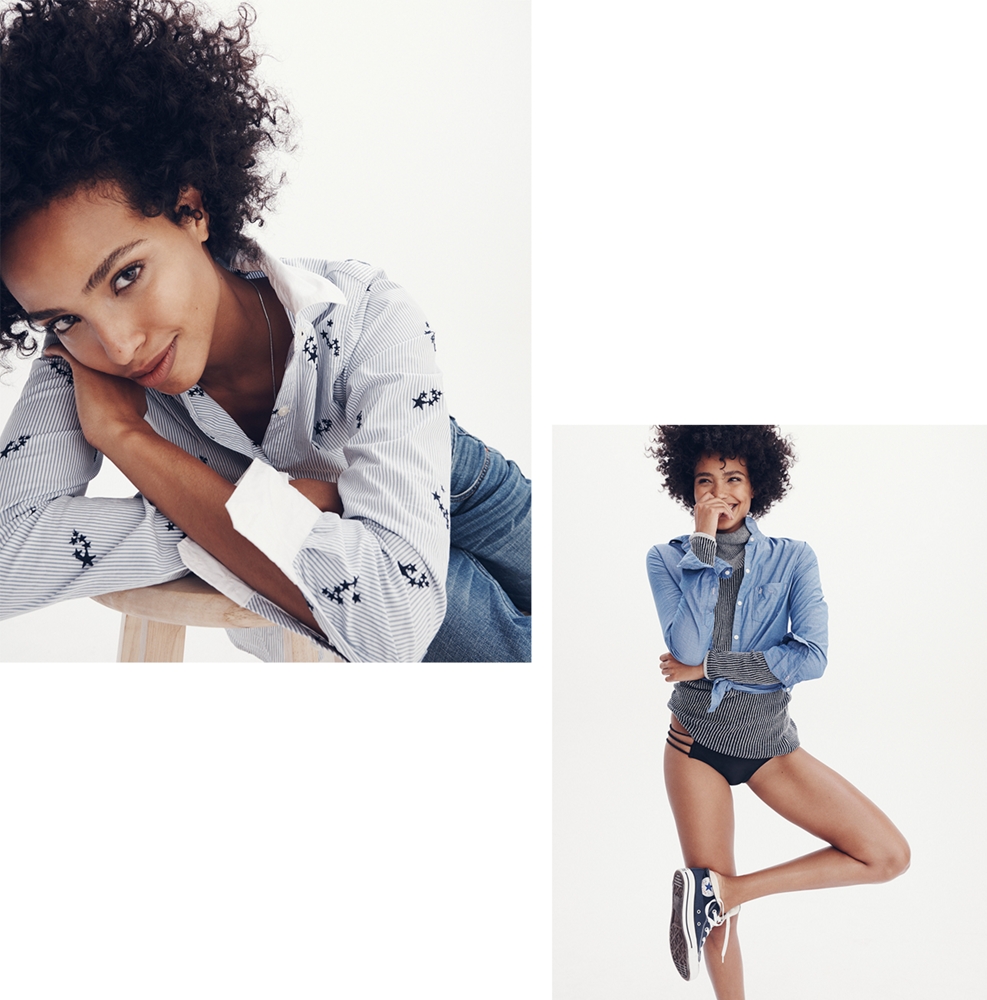 #characterstudy
avril
"I love chocolate, so I am putting together
an organic cacao farm in Dominican
Republic, where I am from. We're animating
the economy of the area so I get to make
something I love while helping a community."

Follow us @abercrombie to see more
Character Studies.