LESSONS IN LAYERING
A&F classics—like stripes, plaid and denim—express your personal style when unexpectedly paired
and piled. So this fall, go ahead and combine them all. This is where things get interesting.
PIECES OF YOU
Abercrombie knits are made for layering. Start with
a tee, throw on a dress, loop a long scarf…etc., etc., etc.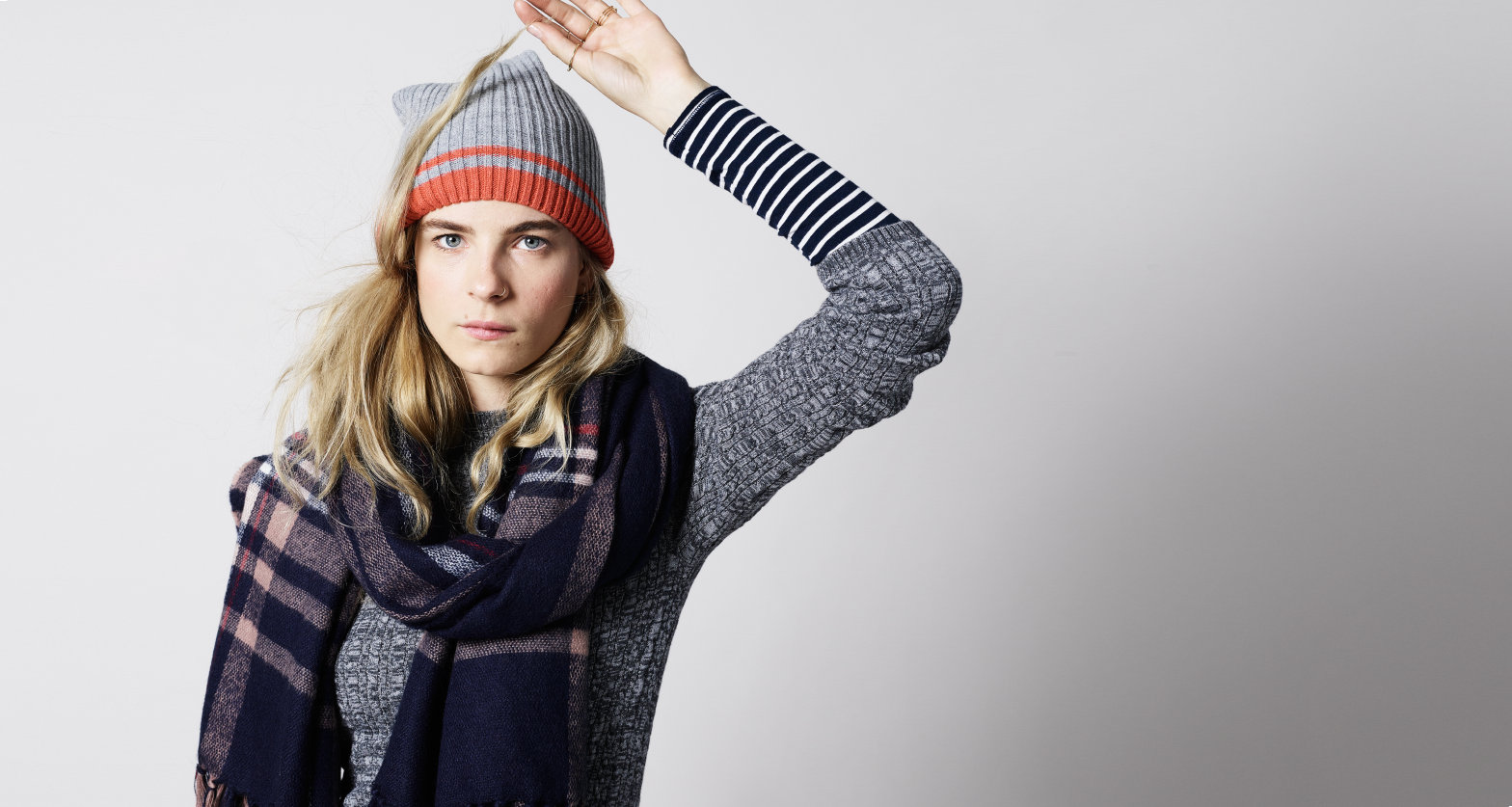 FLY STYLE
Our new butterfly sweater is the perfect partner
for your favorite A&F jeans. Top it off with a jaunty
neckerchief (i.e., a bandana from our men's collection).