Please keep in mind Abercrombie & Fitch and abercrombie kids maintain separate websites and require separate checkouts.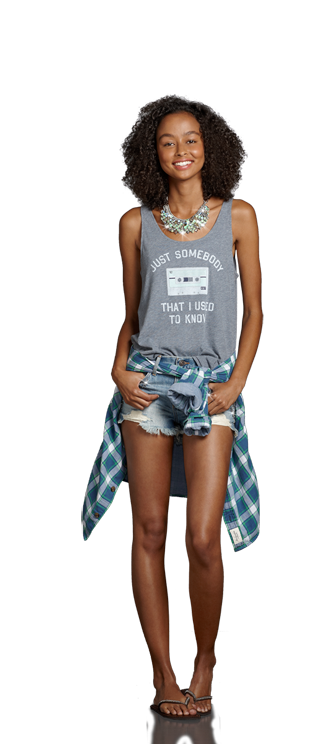 hard to get
PAIR SNEAKERS WITH A PRETTY LACE DRESS TO PULL OFF A LOOK THAT'S UNEXPECTED BUT STILL PUT TOGETHER. WRAP A SUPERSOFT DENIM SHIRT AROUND YOUR WAIST FOR EXTRA ATTITUDE. THEN SPLASH ON PERFUME NO.1 AND ADD A STATEMENT NECKLACE THAT SPARKLES UNDER THE SUN.
Get this look below
Soft denim fabric with color fading, pretty embroidered details at collar, moose embroidery at left chest pocket, Light Wash, Classic Fit, Imported

100% cotton
Store Item

140-412-0545-020

Web Item

61413
Add To Wish List
Morgan Denim Shirt
$68
Email A Friend
Beautiful crotchet overlay, scallop hem, logo engraved metal charm, Slim Fit, Vintage Abercrombie Wash, Imported

100% rayon

Model is 5'9" and wearing a size S.
Store Item

159-591-0479-001

Web Item

65851
Add To Wish List
Annabel Dress
$88
Email A Friend
Confident, effortless and undeniably feminine, Perfume No. 1 is the essence of casual luxury. A&F's signature scent captures the uniquely carefree spirit of fresh peony, rich tangelo, and lotus blossom. Crisp pine and white pepper combine for a fresh, beautiful fragrance.

Contains alcohol, Made in the USA

Fragrance can ship to US, UK and most European countries.
Store Item

163-650-0005-010

Web Item

51025
Add To Wish List
Perfume No. 1
$54 | $64
Email A Friend