Please keep in mind Abercrombie & Fitch and abercrombie kids maintain separate websites and require separate checkouts.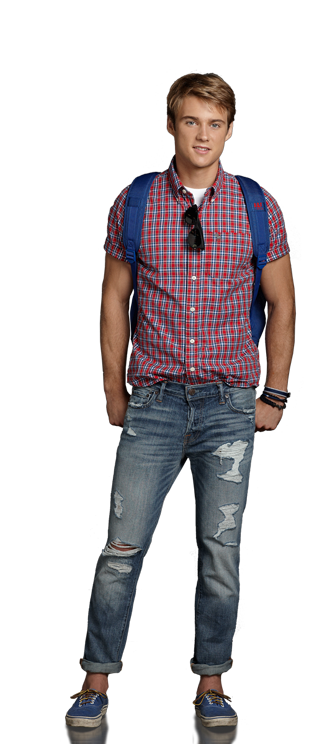 meeting up with friends
HAND-DONE DESTRUCTION AND BLEACHING GIVE THESE SHORTS A RELAXED, LIVED-IN LOOK. LEAVE YOUR DENIM SHIRT UNBUTTONED TO SHOW OFF THE VINTAGE COMIC-STYLE GRAPHIC UNDERNEATH. DEFINITELY CHECK OUT OUR NEW BRACELETS!
Get this look below
Soft denim fabric, subtle fading and whiskering for authentic lived-in look and feel, button-down chest pockets, classic logo patch at center placket near hem, Medium Wash, Muscle Fit, Imported

100% cotton
Store Item
Web Item

61953
Add To Wish List
Gothics Mountain Denim Shirt
Email A Friend
Pop art graphic with attitude statement, self fabric interior neck taping, Vintage Abercrombie Wash, Muscle Fit, Imported

100% soft sueded cotton
Store Item
Web Item

67403
Add To Wish List
Summit Rock Tee
Email A Friend
Hand-done destruction, nicking and grinding, button fly, heritage logo patch at back, Vintage Abercrombie Wash, Classic Fit, Imported

100% soft sueded cotton
Store Item
Web Item

63743
Add To Wish List
A&F Destroyed Classic Fit Shorts
Email A Friend
Classic braided bracelet, bright color, moose embroidered logo tab, logo engrave button closure, Classic Fit, Imported
Store Item
Web Item

65689
Add To Wish List
Colorful Braided Bracelet
Email A Friend
Classic wrapped bracelet, braided leather, colorful thread detailing, moose embroidered tab, logo engraved button closure, Classic Fit, Imported
Store Item
Web Item

65690
Add To Wish List
Vintage Leather Bracelet
Email A Friend
Double bracelet with knot, logo engraved metal button closure, Classic Fit, Imported
Store Item
Web Item

64154
Add To Wish List
Vintage Sailor Knot Bracelet
Email A Friend
Molded footbed with logo embossed heel, genuine leather upper with stamped moose detail, Classic Fit, Imported
Store Item
Web Item

63644
Add To Wish List
Rugged Spring Flip Flops
Email A Friend